.flickr-photo { border: solid 2px #000000; }
.flickr-yourcomment { }
.flickr-frame { text-align: left; padding: 3px; }
.flickr-caption { font-size: 0.8em; margin-top: 0px; }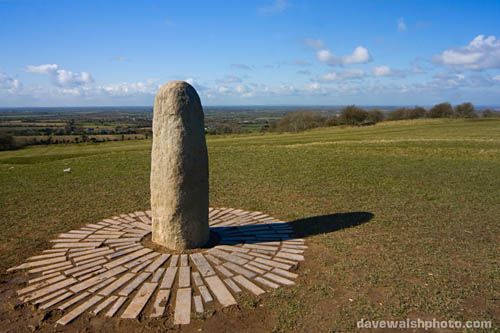 The Lia Fail or Stone of Destiny at The Hill of Tara, Co. Meath, originally uploaded by blather.Get the high resolution version »
The Lia Fail or Stone of Destiny at The Hill of Tara, Co. Meath, ancient seat of the High Kings of Ireland until the 6th century AD. This standing stone is on the Inauguration Mound, and in legend it was the Coronation Stone for Irish High Kings into the 6th Century AD.
The Hill of Tara is located near Dunshaughlin and Navan, and the River Boyne.
Also in legend, the stone was supposed to have been brought to Ireland by the Tuatha D̩ Danann Рa magical race who once ruled Ireland. The Lia Fail itself was supposed to have magical properties Рwhen a rightful king put his feet on it, it would roar for joy, and would rejuvenate a king to give him a long reign.
Cúchulainn split it with his sword when it failed to cry out under his protegé, Lugaid Riab nDerg, and from then on it never roared again, except under Conn of the Hundred Battles and Brian Boru.
You've got to admit though, it's a bit of a phallic symbol – author Michael Slavin suggests that the king had to wed the Goddess of Sovereignty. However, it appears she was wearing a strap on!