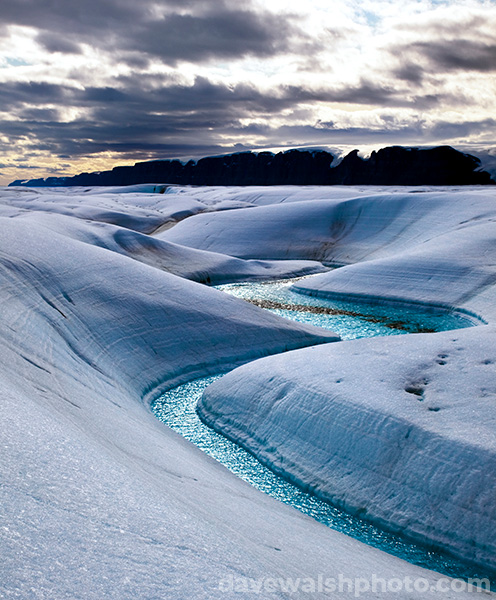 Twist and turn: Petermann Glacier, originally uploaded by Dave Walsh Photography.
Petermann Glacier, near its face, northwestern Greenland. This floating part of the glacier is 80km long, and 16km wide at it's skinniest. The cliffs in the backgrounds are around 1000m high.
Photographed on the first leg of the Greenpeace Arctic Impacts expedition 07/07/2009. Peterman glacier is the longest floating glacier in the northern hemisphere. The floating area is 16km by 80km. A 100 square km chunk, about 5 billion tonnes of ice is about to break off – and we're planning on being there to see it.