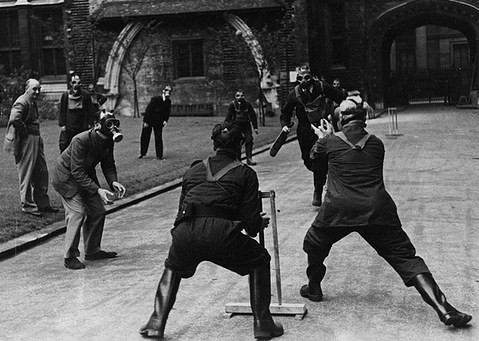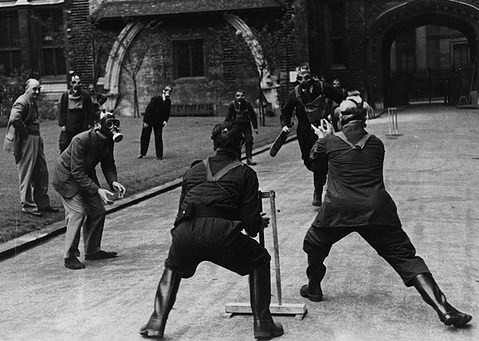 Following their historic victory over England in the Cricket World Cup, the entire Irish nation is this afternoon finally waking up to scenes of wanton carnage and drunken devastation following forty eight hours of unprecedented national celebrations. In what is being hailed as 'The Final Victory Against the Sassanach' (from Old Irish: meaning 'West Kraut'), many citizens are calling on the authorities to declare a national holiday in honour of 'Our Brave Fenian Boys' who snapped victory from the jaws of defeat whilst simultaneously ending 800 Years of English Obsession (TM).

Within minutes of the win, in scenes reminiscent of Italia 90, there were numerous reports of children brandishing cricket bats and gathering in droves on GAA pitches the length and breadth of the country. Parents were observed enjoying tea and crumpets whilst looking on in pride. Many shopkeepers in Cork reported a run on supplies of 'Cricket for Dummies', cream Aran jumpers and green dye. Local choir groups as far apart as Sneem and Letterkenny, spontaneously gathered in village greens and burst into heartfelt renditions of 'Jerusalem'; while in Galway and Mayo, Protestant churches were this afternoon said to be inundated with converts.
The Irish Vintners Association has called for an emergency airlift of thousands of kegs of British Ale amidst reports that stocks in several cities are running extremely low. Large queues have been reported at Tattoo parlours nationwide, with many requesting 'lions', 'bulldogs' and 'corgis'. In Kilkenny, a large bonfire of discarded hurley sticks is still raging many hours after being dosed in petrol and set alight; with several Fire Tenders from neighbouring counties called in to lend assistance. In Cork, there are sporadic reports of the Drombeg Stone Circle being 'rearranged' to look like Stonehenge; whilst in Dublin, the Wellington Monument has been festooned with green and orange poppies.
Despite the outpouring of national jubilation, a small minority of the populace has sought to express grave misgivings of the events of recent days; pointing out what they claimed to be arcane portents of doom and dire prophetic visions. Speaking at a hastily convened extraordinary general meeting of the Irish Branch of the Skittish National Party, official spokesperson Nicolín MacGriffethach (sporting a T-shirt with the slogan 'Crket is Wkd') warned that the very foundations of Irish society were being irrevocably polluted by newly arrived subversive foreign 'elements'.
"You don't have to take my word for it, just look around you. All the signs are there. Wolves are coming down from the mountains. Birds are falling from the skies. Ominous thunderclaps have been heard from the north and a comet which was last seen during the Great Plague suddenly appeared in the skies last night. We're getting more and more reports of mysteriously cracked pictures of the Sacred Heart on mantelpieces all over the country. Parish priests have been overwhelmed with excorsism callouts. The river at Béal na mBlá¡th is running backwards and the statute of Cú Chulainn in the GPO is weeping tears of blood".
"Its time we stopped the madness before its too late. We are loosing the feckin run of ourselves. Again. Afterall, as the old Irish proverb goes: Its an ill wind that blows nobody good", he said, staring mournfully into the distance.
"And it's an ill bird that fouls its own nest".
More as we get it.
Image from Flikr Commons used under a CC Licence.