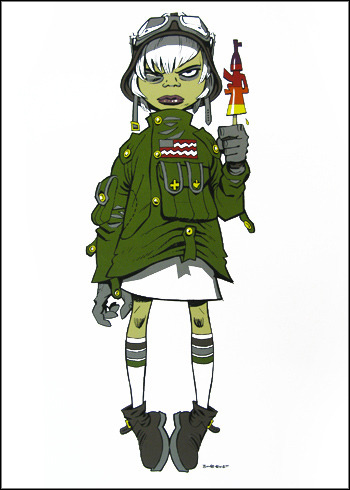 Jamie Hewlett M16 Assault Limited Edition Lolly Print
Price €800+€30 p&p
Nine colour Silkscreen screen print
Dimensions (cm): 70 x 50
Unsigned / Numbered / Stamped, 468 of 650
Condition Report: New, never mounted or framed since it was purchased in 2006. Printed in 2005 by Pictures on Walls in London.
"a mouth-watering nine-colour screenprint highlighting the violence and brutality of the iced-confectionery industry".