Right on the south end of Lough Derg, where it narrows back into the River Shannon at Killaloe, Beal Boru is a beautiful example of a ring fort, in an atmospheric setting. The mound is dotted with native Irish timber - holly, beech, scots pine and oak. Brian Boru - the 175th and last high-king of Ireland, from 1002 until his death during the Battle of Clontarf (against the vikings) in 1014AD, was born and raised here, or nearby, according to folklore expert Daithi O hOgain. Boru - Bórumha or bóraimhe, means 'cattle tribute, and this place - Beal Boru or 'Béal Bóramha', can be translated as the 'port of the cattle tribute'.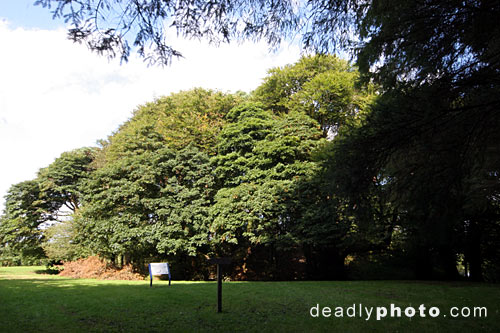 The fort on approach - hidden beneath native trees.

The moat surrounding the fort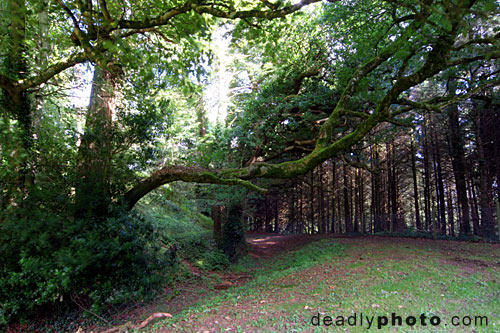 Looking the other way - the moat

Inside the fort - the central area.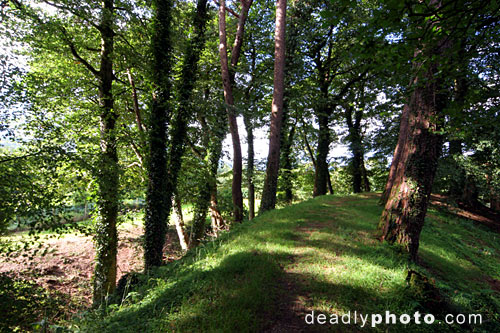 Looking along the perimeter of the fort, or 'rath'.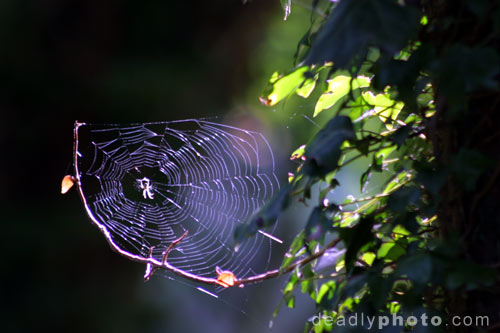 Spider web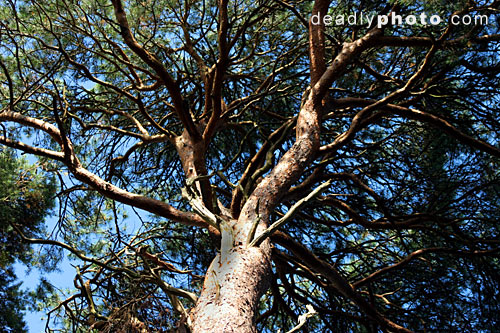 Looking inside Brian Boru's Fort from what was possibly the original entranc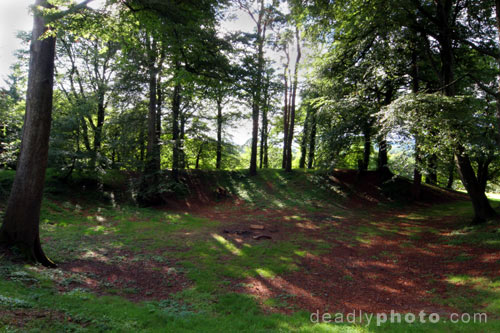 The fort from inside

Sitting inside the fort