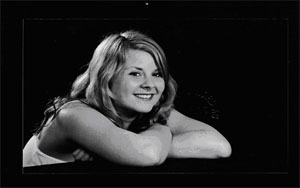 This came by email last night; I've been asked to spread this. It's a missing girl in Norway, and many Norwegians read "North" (I know). Her name is Hanna. Click the picture for a larger image. The text below is as I received it; there's also a photo of her tattoo.
(5 Nov: This story has been updated).

VÅR KJÆRE DATTER, HANNA ELIASSEN RAMSENG, HAR VÆRT SAVNET SIDEN TORSDAG 13 SEPT.
HANNA ER 167 CM HØY, SLANK, LYS I HUDEN, HAR HALVLANGT LYSBLEKET HÅR, MEN KAN HA FARGET HÅRET ELLER KLIPT SEG. PÅ INNSIDEN AV HØYRE HÅNDLEDD HAR HUN EN TATOVERING.
HANNA ER EI BLID, POSITIV OG FLOTT JENTE SOM ER STERKT SAVNET AV FORELDRE, SØSKEN, VENNER OG ØVRIGE FAMILIE
HAR DU SETT HANNA, RING ASTRID PÃ… TLF 99 03 61 84 JAN HÃ…KON PÃ… TLF 45 20 57 94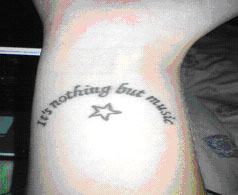 Update: According to ba-avis.no on 21 September, Hanna was found safe in the Østland area on Thursday 20th, one week after she was last seen. No reason was given for her disappearance. This vanishing and re-appearing 17-year-old reminds me of the Lucy Dell mystery, but that's too weird to even contemplate. Anyway, she was found a month before I was sent the email, and a search for HANNA ELIASSEN RAMSENG on Google would make you think she's still missing, unless you happen to scroll down and see the seventh link. I wonder if the urgent email will continue to spread for years?