June 5, 1998
Photographs of the Hellfire Club Tunnels, West Wycombe
Posted by daev
Photographs from the Hellfire Club, West Wycombe These photographs are quite old - for newer, better photographs, check out my
photographs (2006) of the English Hellfire Club - Medmenham Abbey and the tunnels at West Wycombe
Back to article...
All photographs © Dave Walsh, and are available to purchase in high resolution format. For more details, contact us »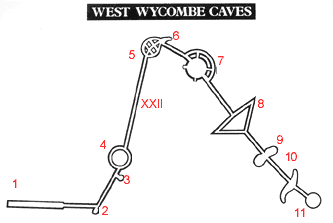 Map of the West Wycombe Caves

Entrance
Tool Store
Whitehead's Cave
Lord Sandwich Circle
Franklins Cave
Children's Cave
Banqueting Hall
Triangle
Miner's Cave
River Styx
Inner Temple
('XXII' refers to a marking on the wall, mentioned in a poem of the time... )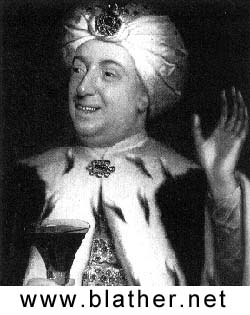 Sir Francis Dashwood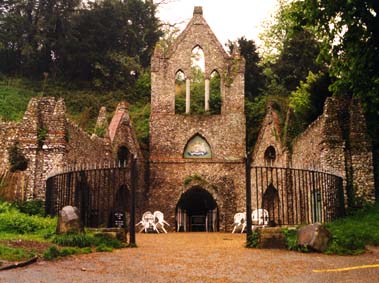 The Entrance to the Caves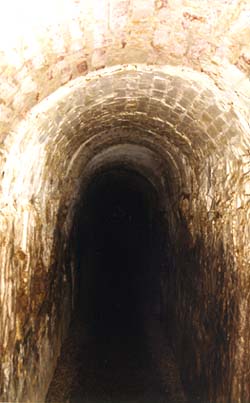 Once more into the breach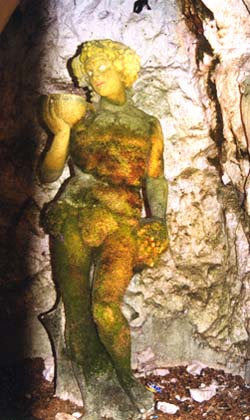 The Only Living...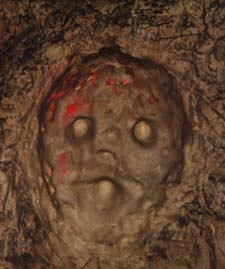 "Daemonic features abound...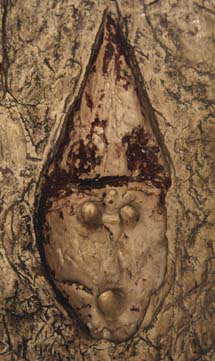 Hell-Fire Francis?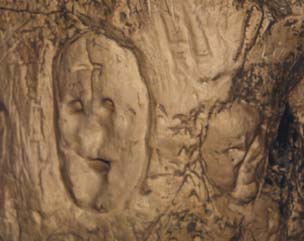 Note the cross on its forehead...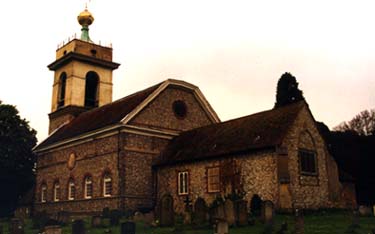 West Wycombe Church - 300 ft (91m) above the tunnels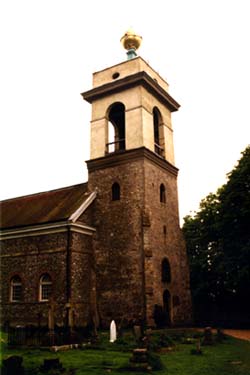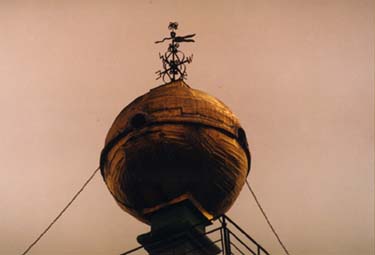 The Golden Ball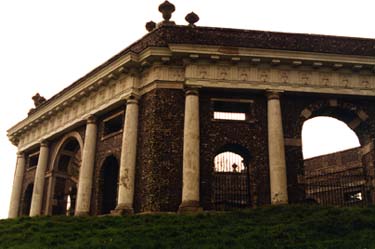 The Dashwood Mausoleum


photographs (2006) of the English Hellfire Club - Medmenham Abbey and the tunnels at West Wycombe
Posted by daev at June 5, 1998 5:32 PM


post<li> - Post to Social Networking Sites
rap or die has created the new Hell Fire Club.
we walk the street amongst demons in blue uniforms who ride black and white beasts through the decrepit streets of this city.
WWW.RAPORDIE.COM
Posted by: DJ SYNICAL at December 13, 2005 7:32 PM
---
---
I WAS AT HORSLEY GREEN RESIDENTIAL SCHOOL IN 1954 AND VISITED THE CAVES REGULARLY AT THE WEEKENDS IN THOES DAYS IT WAS ALSO POSSIBLE TO CLIMB UP INTO THE BALL ON THE TOP OF THE CHURCH WHICH WAS QUITE SCARY.
Posted by: miketaylor at April 15, 2006 11:37 AM
---
---
Can anybody recommend any books on the Irish Hell-Fire Clubs?
Posted by: Frank O'B at August 12, 2006 9:07 PM
---
---
OMG HELL FIRE CAVES ARE SOO SCARY EPECIally the zombie lady - she kept following me and my mates we were peeing ourselves
Posted by: IZZIE at October 30, 2006 5:57 PM
---
---
many happy times on the
sleges in the mid thirties
the ladies from the cotages
sold us bottles of parsfin to
put on the sledge runners to
make them run faster
the ball was very shaky and
tatty no gold paint around
Posted by: gordon blinko at March 26, 2007 7:58 PM
---
---
On sunday the 12 th October I took 2 friends to see the Hellfire Caves who came from Scotland Harry & Norrie we all found it amazing we also met up with Mr. Mrs.Griff ? He was telling us all sorts off information we wanted to hear can you though this thank him vary much he told us that you have pictures on here I cant find them so if you can send me the link I would be most grateful your's Sincerely
Linda Nunn
Posted by: Linda Nunn at October 14, 2008 3:41 PM
---
---
On a resent vistit to the caves i took a few photos in the caves,to my amazement when down loaded on to my laptop i noticed and old lady 1800 and man next to her just set back in the entrance of the caves. SPOOKY.
Posted by: Ian wheeler at April 23, 2009 8:38 PM
---
---