On the trail of weirdness in the South of France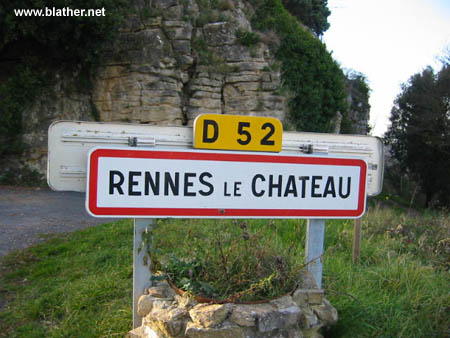 I arrived in Rennes-le-Chateau at around 4pm on December 21st 2002. The car thermometer was reading 18 degrees – some winter's day!
While driving through the nearby village of Couiza, I could see R-l-C on a hill above. Mere minutues away, I thought. In fact, it was 4km and countless hairpin bends later. And a crazy old hippy, his Fiat Uno covered in stickers, who came barelling around a corner, nearly hit me, then honked like it was my fault annd waved his fist before barrelling on.
Rennes-le-Chateau just about fits on the top of a high, almost conicle hill, the slower slopes having ruined medieval keeps here an there. There's not much to the village – The Sauniere church and museum appears to be the only source of economy here, other mercantile activies having being long won by nearby Couiza.
The bookshop was closed as I passed by, though a sign indicated that I should ring the bell to gain access. The window display showed a selection of books about the village's mysterious priest, the cathars, the templars, and a smattering of pseudo-medieval tat.
The church, while less than imposing, is certainly bizarre. Unfortunately both it and the museum were closed for Christmas when I arrived this was the 21st, if I had a arrived a day earlier, I would have gained access. So, no devil statues for me. I did see the latin 'this place is terrible' inscription, the skull and crossbones carvings, the rather strange crucifix, the little open air prayer chapel, and a nice cat, who didnn't appear to be involved in any heretical carry-on that I could see.
Most impressive though was Sauniere's tower, with its commanding view of the Aude Valley and of the Pyrenees. Check out the photos….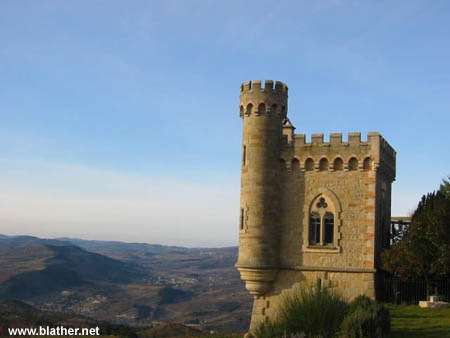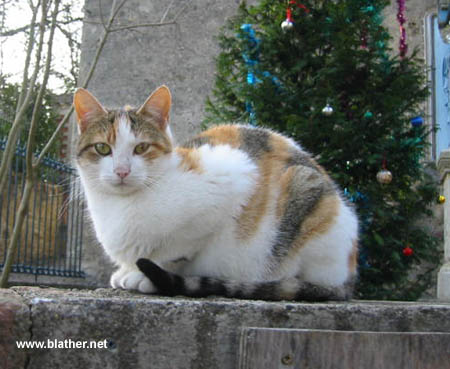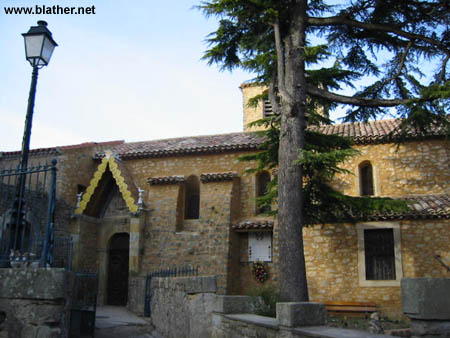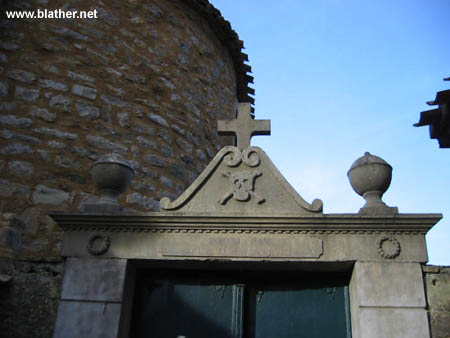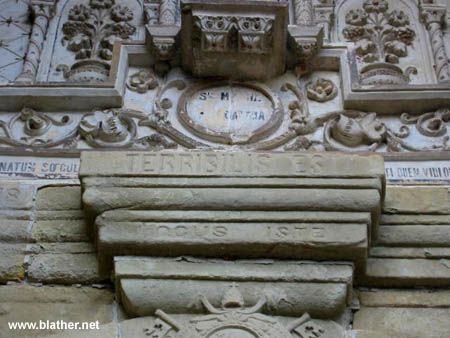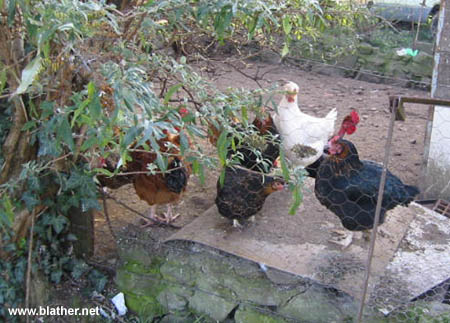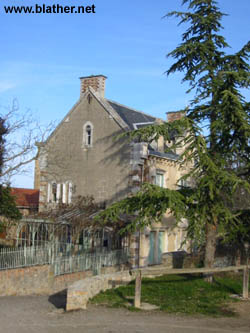 Download large image of the view