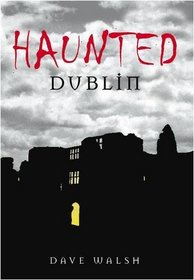 Haunted Dublin: Chilling accounts of the supernatural in the city
By Dave Walsh
Introduction by Barry Kavanagh
Only €14.99 + €3.50 P&P!
Paperback: 93 pages, including 40 photographs by Dave Walsh
Nonsuch Ireland/History Press
Published October 2008
Haunted Dublin, by author and journalist Dave Walsh, gathers together in one succinct volume, well-known legends with rare and chilling accounts of the supernatural in the city. With poltergeists and apparitions, lore, myth and the downright scary, this fascinating work will delight and unsettle those brave enough to explore this hidden world.
View the Haunted Dublin photograph collection »
Dublin is the perfect haunted city, with its narrow cobbled streets concealing layers of interwoven history and folklore, left behind by generations of Viking, Norman and Irish inhabitants. Walking through the streets on a dark October evening, as Halloween or Samhain grows closer and the moon slips behind some flimsy clouds, the 'other world' seems closer, more tangible.
Haunted Dublin brings together the city's most infamous hauntings with stories that have never before been seen in print, including some of the author's own chilling experiences. Meet phantom dogs in Dublin's suburbs, black cats and Satanists in the Dublin Mountains, and the headless ghost of Buck Jones, which haunts the streets around Croke Park.
From the murderous black pig that tormented 18th century city dwellers, to modern day poltergeists in Tallaght; from bodysnatching to banshees, Haunted Dublin will intrigue you… and scare the bejasus out of you.
Chapter List:
The Hellfire Club and the Ghosts of Killakee
The Clonliffe Hauntings
Dublin's Headless Horses, Horsemen… and bodiless heads
Strange Happenings on Benburb St.
More Dublin Poltergeists
As I was going up the stairs, I met a man who wasn't there…
Black Dogs
The Ghosts of Archbishop Marsh, Swift and Stella
The Shelbourne Hotel Ghost
The Banshee
The Castle Ghosts
Strange goings-on in Dublin 7
The Dolocher
The Summerhill Ghost
Mountjoy Square
The Ghost Bus
Giant Rats in Booterstown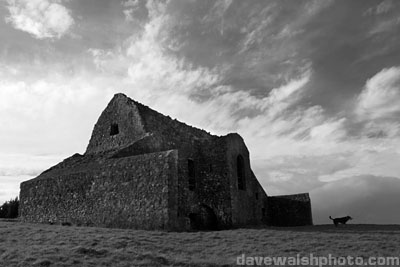 View the Haunted Dublin photograph collection »
All Nonsuch books are made from paper that is FSC (Forest Stewardship Council) certified or PEFC (Programme for the Endorsement of Forest Certification Schemes) certified, and from manufacturers have achieved ISO14001 status.